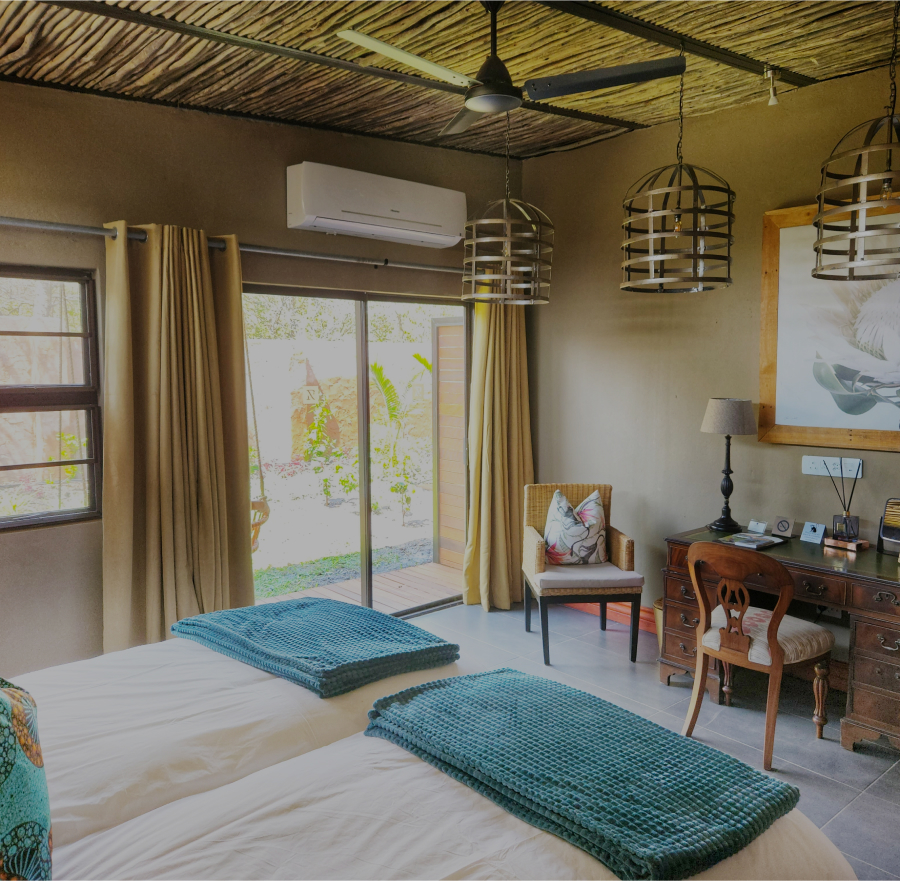 GARDEN COTTAGE
FAMILY UNIT
This luxurious garden cottage family unit with two bedrooms has a private dining area, lounge, kitchen, and private swimming pool with pool lounges all enclosed in a private garden. Both bedrooms are fully air-conditioned and have en-suite bathrooms, the main suite has an additional outdoor shower and bath. The unit has a fridge, TV, Nespresso coffee machine, ice machine, and Wi-Fi.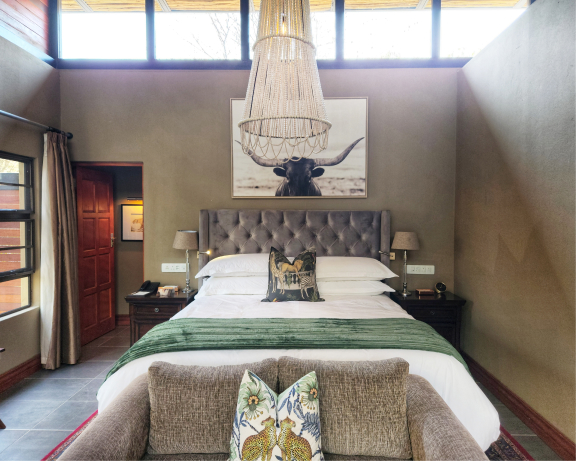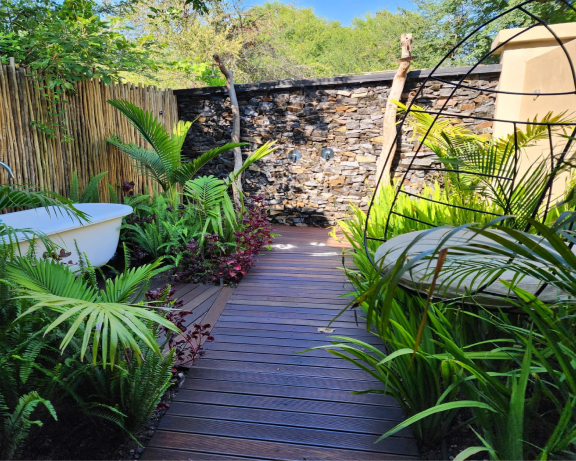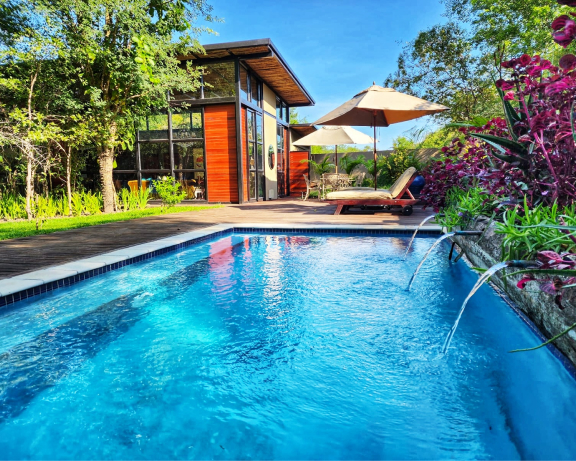 This luxurious suite with an extra length king-size bed overlooks the island waterways.
The suite has a private plunge pool, terrace, outdoor showers, mini-bar, Nespresso coffee machine,
air-conditioning and Wi-Fi.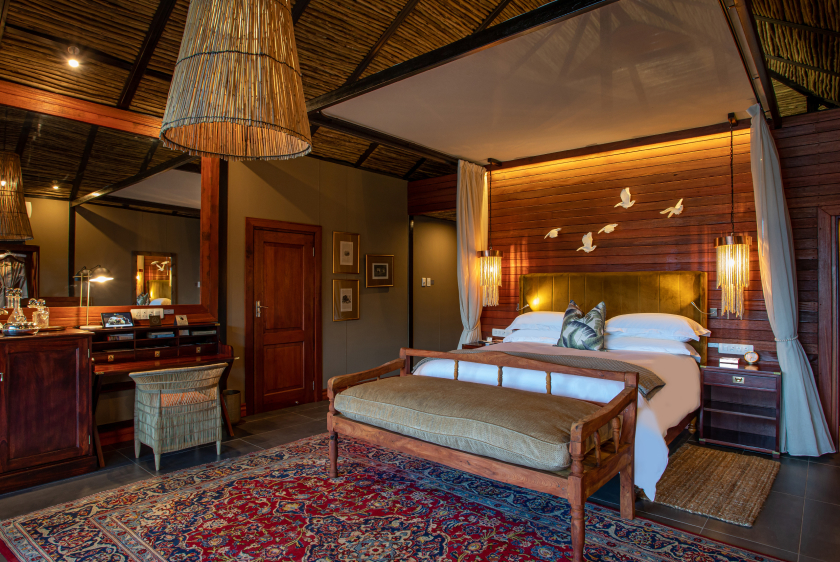 Zambia offers plenty of opportunities for adventure seekers; white-water rafting, kayaking, bungee jumping, sunset cruises, and helicopter tours.